Northam Retreat
16-18 May 1997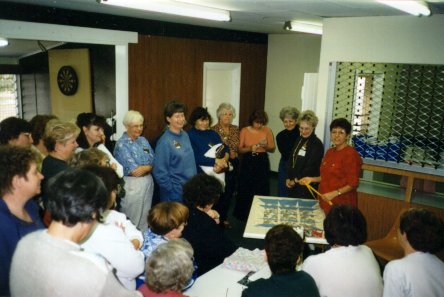 WAQA member Val Gorey giving a short demonstration of how to bind and mitre a quilt.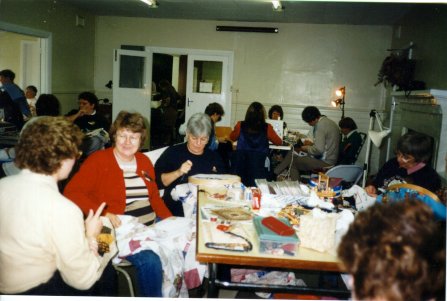 Lots of talk and some work!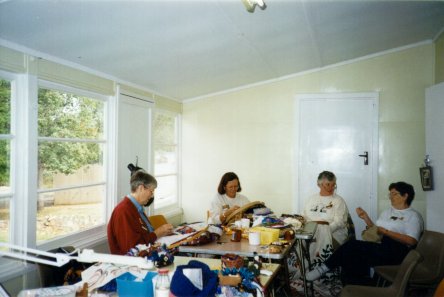 Working hard!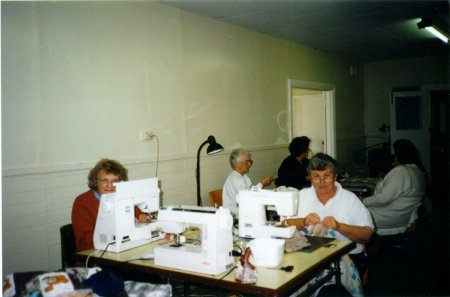 Yes, machines allowed!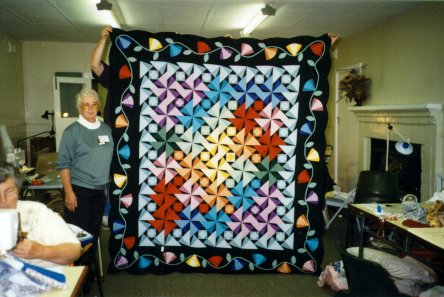 Shirley Evans just had to make this quilt after seeing it on the cover of a book. Shirley won Viewer's Choice with this quilt.