Razor's Edge '97 Exhibition Photographs
The Razor's Edge '97 Contemporary Exhibition is the second contemporary quilt exhibition presented by the West Australian Quilters' Association. This year the exhibition was held at the Artshouse Gallery, a part of the Perth Cultural Centre in Northbridge, Western Australia.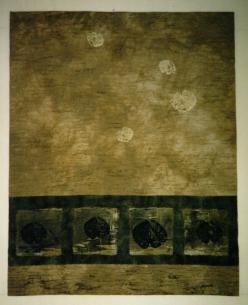 Above: Wendy Lugg "Riverbed: Cape Tribulation". 108cm x 86cm.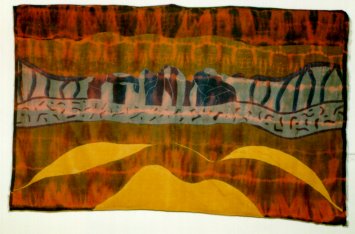 Above: Michelle Joy Broun "Layers of Meaning". 100cm x 155cm.

Above: Roberta Chantler "Stairway to the Moon". 185cm x 42cm.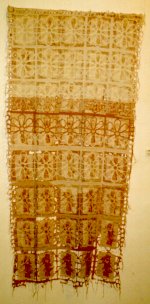 Above: Janie Matthews "Bed of Roses". 180cm x 90cm.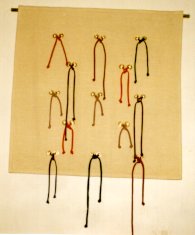 Above: Sue Rule "Tie Silk". 69.5cm x 68.5cm.
Above: Virginia O'Keefe "Afternoon Tea". 140cm x 147cm approx.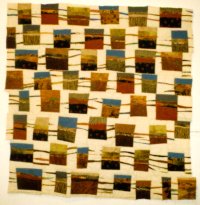 Above: Alison Schwabe "Ticket to Munmalary". 112cm x 112cm.
Above: Cherry Johnston "Rhythms of Life". 102cm x 74cm.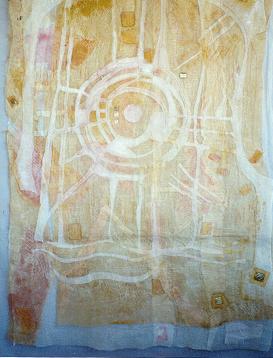 Above: Marjorie Coleman "Sacred Sightings". 160cm x 108cm.